Media
Spotlight
Top video: AESSEAL, Inc. is leading the way with one of the largest commercial solar installations in East Tennessee. This is a 526-kilowatt array designed, engineered and installed by Solar Alliance on AESSEAL, Inc.'s North American Headquarters. It utilizes two different forms of racking atop the 50,000 square foot facility.
This installation supports the leading mechanical seal manufacturer's Net Zero environmental efforts. AESSEAL, Inc. Operations Manager Chris Staackmann said, "As a global manufacturing business, we recognize that a scope of our operations has consequences for the environment around us."
"We were able to complete this project on time, ahead of schedule," said Solar Alliance Commercial Project Estimator Alex Mas.
"And believe it will be an example for other businesses to follow," said Solar Alliance General Manager Jon Hamilton.
Video above: See drone view of Solar Share in Kentucky by LG&E and KU, where Section 5 has around 500 solar subscribers. Video courtesy LG&E and KU.  With Section 5 online before the end of July, this facility's community solar produces more than 2 megawatts of renewable energy.  Solar Alliance designed and engineered installation of the most recent section.
(Additional video on right: see solar panels also being installed for the megawatt of  KUB Community Solar in Knoxville, Tennessee! Video by Solar Alliance.)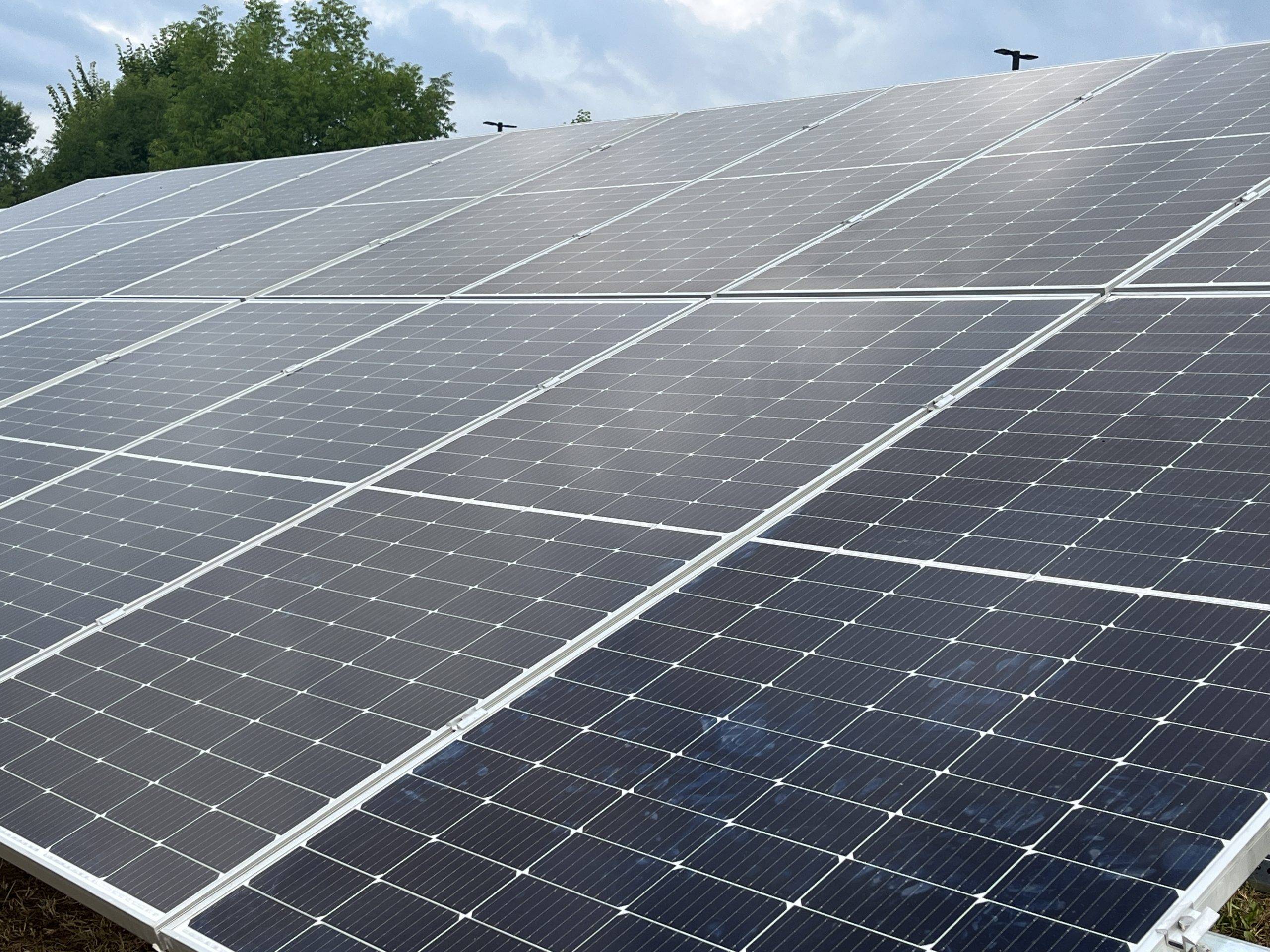 The Latest

from Solar Alliance