Solar power is an abundant, reliable and renewable energy resource. Offices and other professional buildings are well-suited to solar energy, as they require large amounts of electricity to power heating and cooling systems, lighting and electronics. Using solar power for professional buildings is also an eco-friendly alternative to traditional electricity that can save your company money on operational expenses.
If you're thinking about installing solar panels for your offices, Solar Alliance can help you find the perfect solution.
See the latest about energy incentives via the Inflation Reduction Act at CleanEnergy.gov.
Benefits of Solar Panels on Office Buildings
Installing solar panels on your office building is a strategic, money-saving decision and has many benefits. These benefits include minimal maintenance, reduced greenhouse gas emissions and decreased energy expenses.
Save Money on Energy
Solar panels harness energy from the sun to power your office building. This free, on-site electricity source reduces or eliminates your dependence on the national electric grid, resulting in significant savings on your energy bills.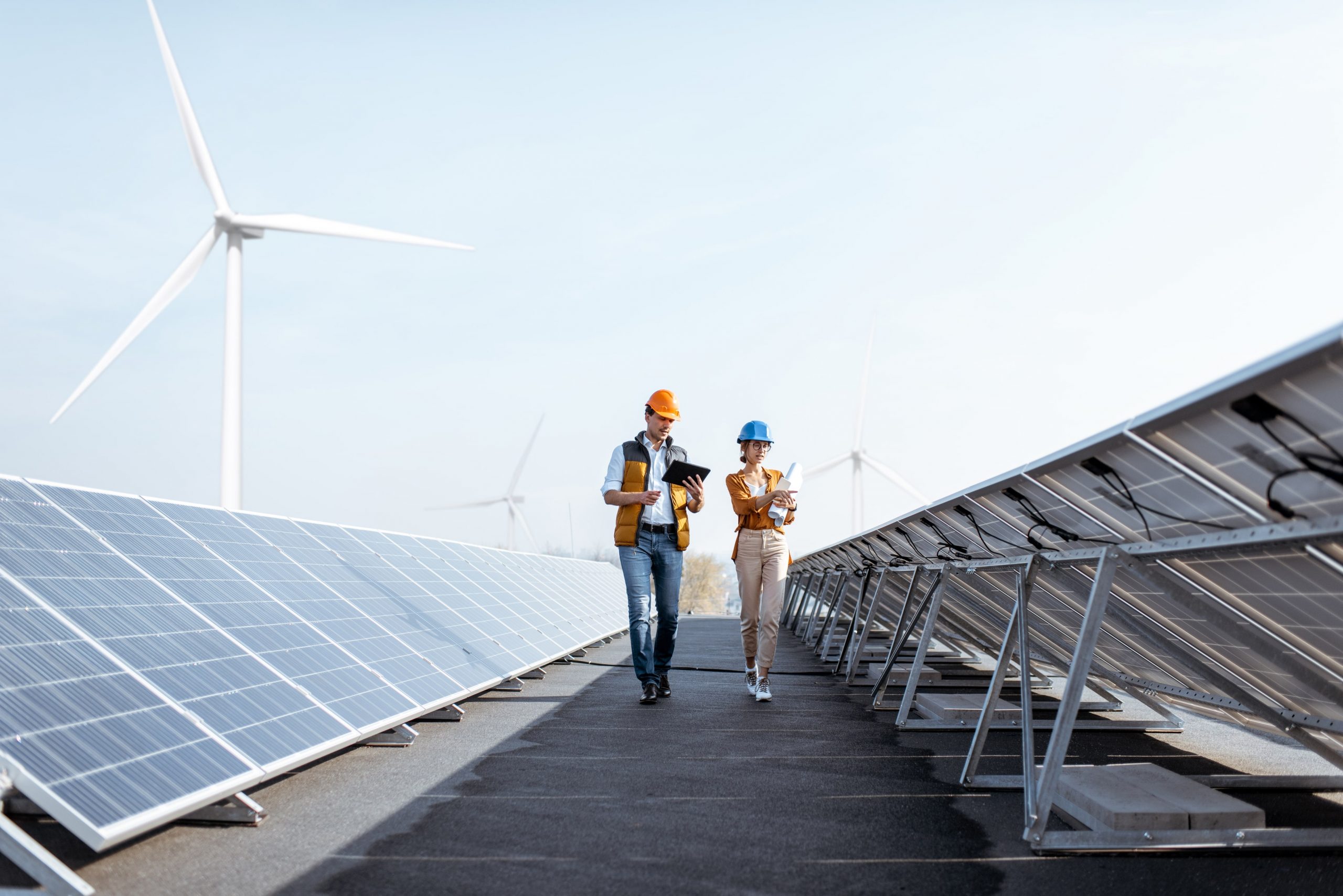 Help the Environment
Unlike electricity produced in power plants that burn fossil fuels, solar energy does not generate any harmful emissions. Going solar will help reduce greenhouse gases that damage the environment and harm people's health.
Minimize Maintenance and Repairs
Solar panels require minimal maintenance to work efficiently. They are also designed to withstand the elements and resist corrosion. And because they do not have any moving parts, solar panels do not experience wear and tear from use.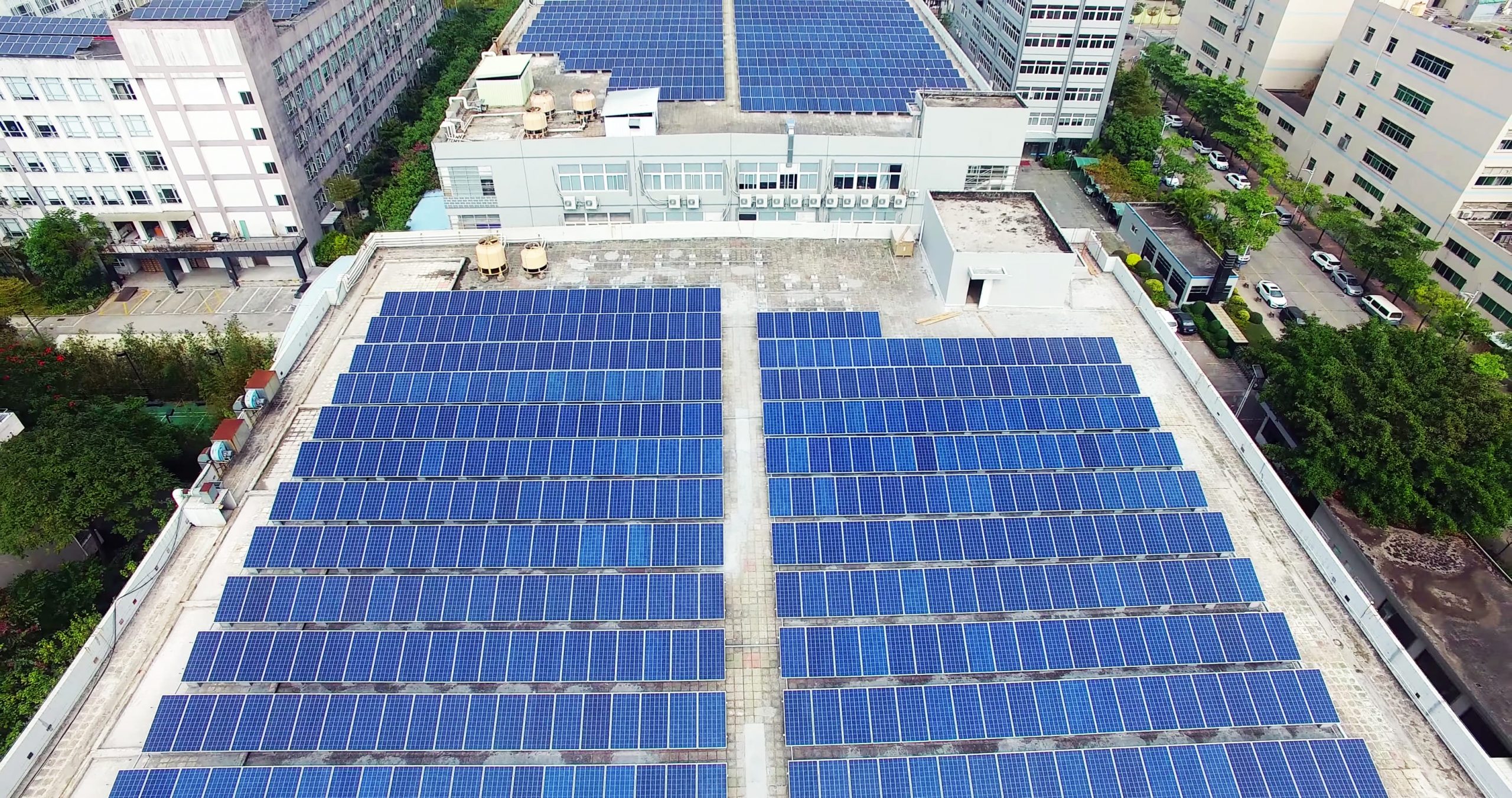 Why Should Offices Switch to Solar?
Office buildings are ideal for solar panel installation. They have plenty of unused square footage on their roofs to place solar panels. With a sizeable coverage area, your solar panels will generate large amounts of power to meet the demands of your building's energy consumption.
Because solar energy is a renewable resource, it will never run out. You'll benefit from having a reliable power supply generated right on your premises. You'll also get a great return on investment, as solar panels typically pay for themselves within several years. They have an average life span of at least 25 to 30 years.
Switching to solar is a great way to update your building's exterior and increase its property value. If you ever need to sell your building, many commercial buyers will pay more to have a built-in, reliable energy supply.
Going solar also establishes your company's reputation as an environmentally friendly business and positions it as a green leader in your industry.
How Solar Alliance Can Help Your
Office Building
Solar Alliance specializes in solar panel installation for office buildings. We can provide customized solutions to create the perfect solar system for your unique needs. All our engineers and installers are certified by the North American Board of Certified Energy Practitioners (NABCEP) and bring many years of experience to the job. You can count on us to deliver dependable, turnkey energy solutions that will help your business save money.
When you work with Solar Alliance, you'll receive competitive, transparent pricing. We make sure our costs are easy to understand, and there are never any upcharges or hidden fees.
Get in touch with us today to request your free estimate for office building solar panels.