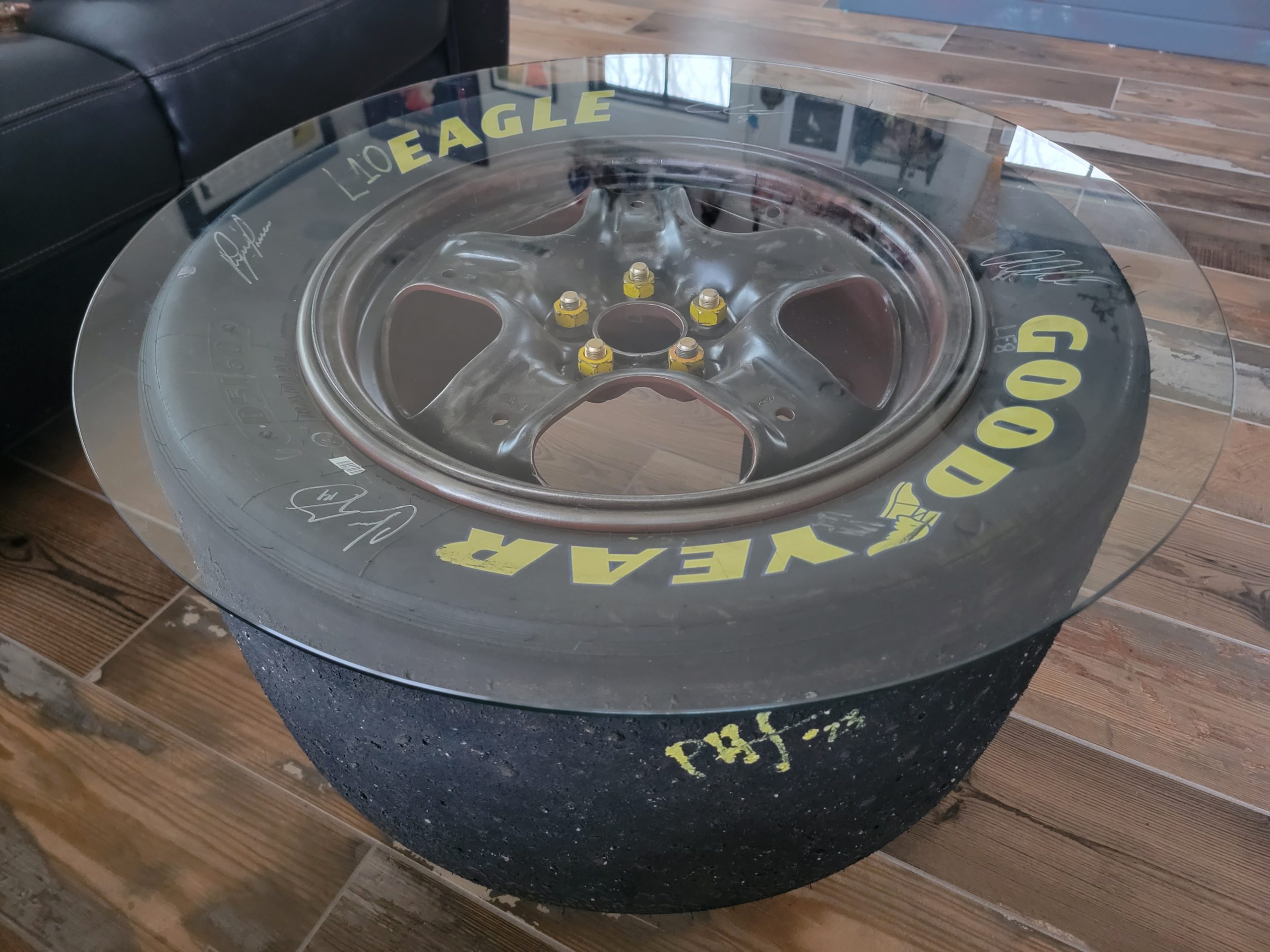 Last Updated on February 3, 2023 by solaralliance
NASCAR racing is inspiring repurposed materials for the creation of unique, fun furniture! This latest project combines masterful metalworking with a Goodyear tire, all stemming from an auction that supports education.

The inspiration for what would eventually become a glass-topped coffee table was the tire signed by pro racers Chase Briscoe, Aric Almirola, Cole Custer and Ryan Preece, then donated by Stewart-Haas Racing to the Tennessee Municipal Electric Power Association.
During its 2022 annual meeting in Knoxville, TMEPA raised funds through the sale of the tire and other items in a silent auction to support the Power Play Scholarship Association. In early 2023, his racing team announced that driver Chase Briscoe is moving into his third season of the NASCAR Cup Series with a multiyear contract extension, making that car 14 autograph on the custom table that much sweeter.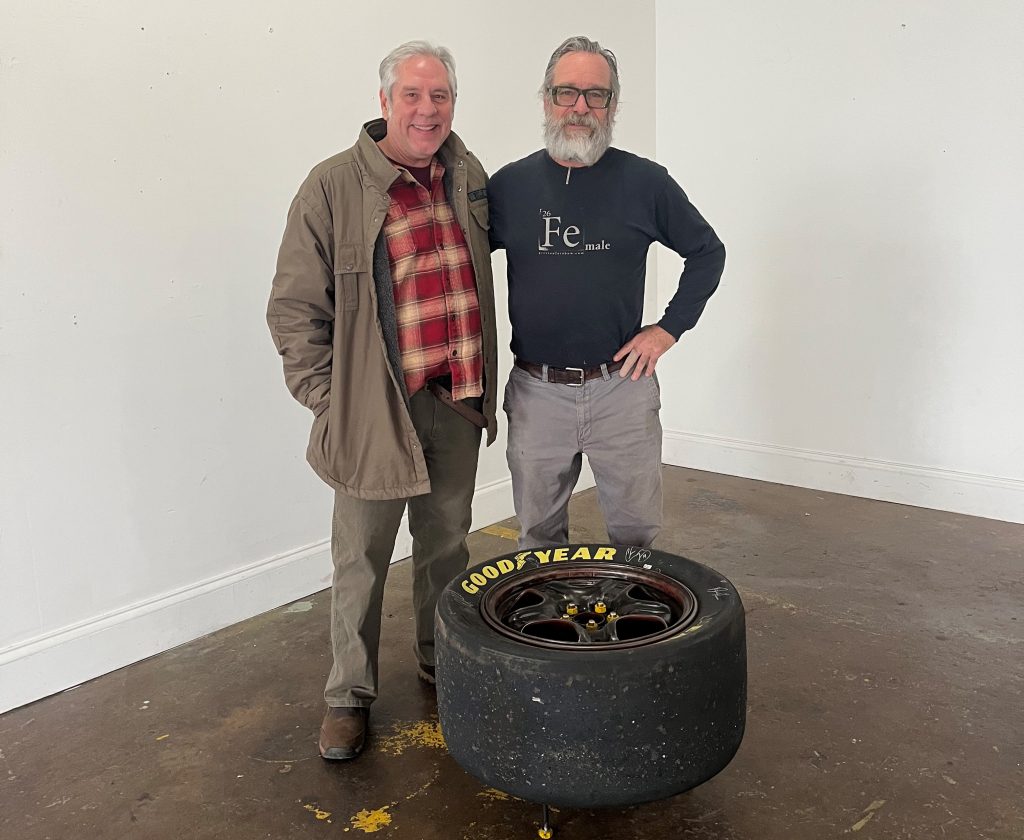 During the auction, the NASCAR tire attracted Solar Alliance Vice President Harvey Abouelata, who became the tire's proud new owner. For giving that tire a new life at his home, Harvey turned to metalworking expert Preston Farabow, founder of Aespyre Metals.
Preston saw the potential, however, "There were a couple of challenges with this project. First, in order to honor the spirit of redirecting and repurposing materials, we wanted to find scrap materials that would work with the existing dimensions of the NASCAR tire. We found a rim that was the correct diameter at Lamberts Salvage Yard, made a few modifications and then engineered a solution that would discretely and elegantly raise the tire to the requested height."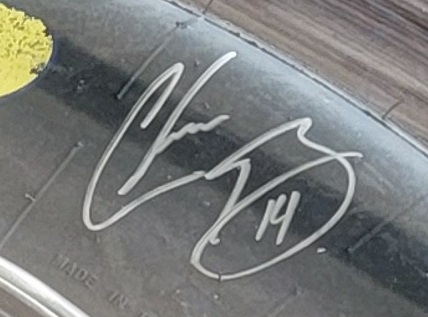 Just like Preston and his famed shop see the potential in repurposed art materials, he has mentored countless apprentices through the years, giving them a chance to shine. For this particular furniture project, Duke Brown took on most of the work, including how to get the table to the correct height.
"We are artists and designers, so engineering is not necessarily our strong suit," said Preston."Duke is a clever lad, as he was raised by dingos in the outback of Australia, and he proved his resourcefulness with this challenge. As a Formula One prude, Duke is now hopeful to utilize his skills to raise the bar for any F1 enthusiasts who need custom furniture or sculpture made from repurposed carbon fiber."
Harvey proudly shows off his table now to visitors, feeling the bond between himself and those pro NASCAR racers. "This simple tire checks so many boxes for me. I am super happy to support the Power Play Scholarship with such a novelty. When I bought it, the first thing that came to mind was, 'Preston Farabow will know just how to give the tire its next purpose in life.' I think this is a win all the way around. Anytime you can get a creation from a man raised by dingos under the guidance of a creative genius that supports education – that is a win!"

ps: See what we do for business leaders who want to save energy and meet sustainability goals.
See what we do for utilities and community solar.
For more information:
Anne Brock
Marketing Coordinator at Solar Alliance
865-221-8349