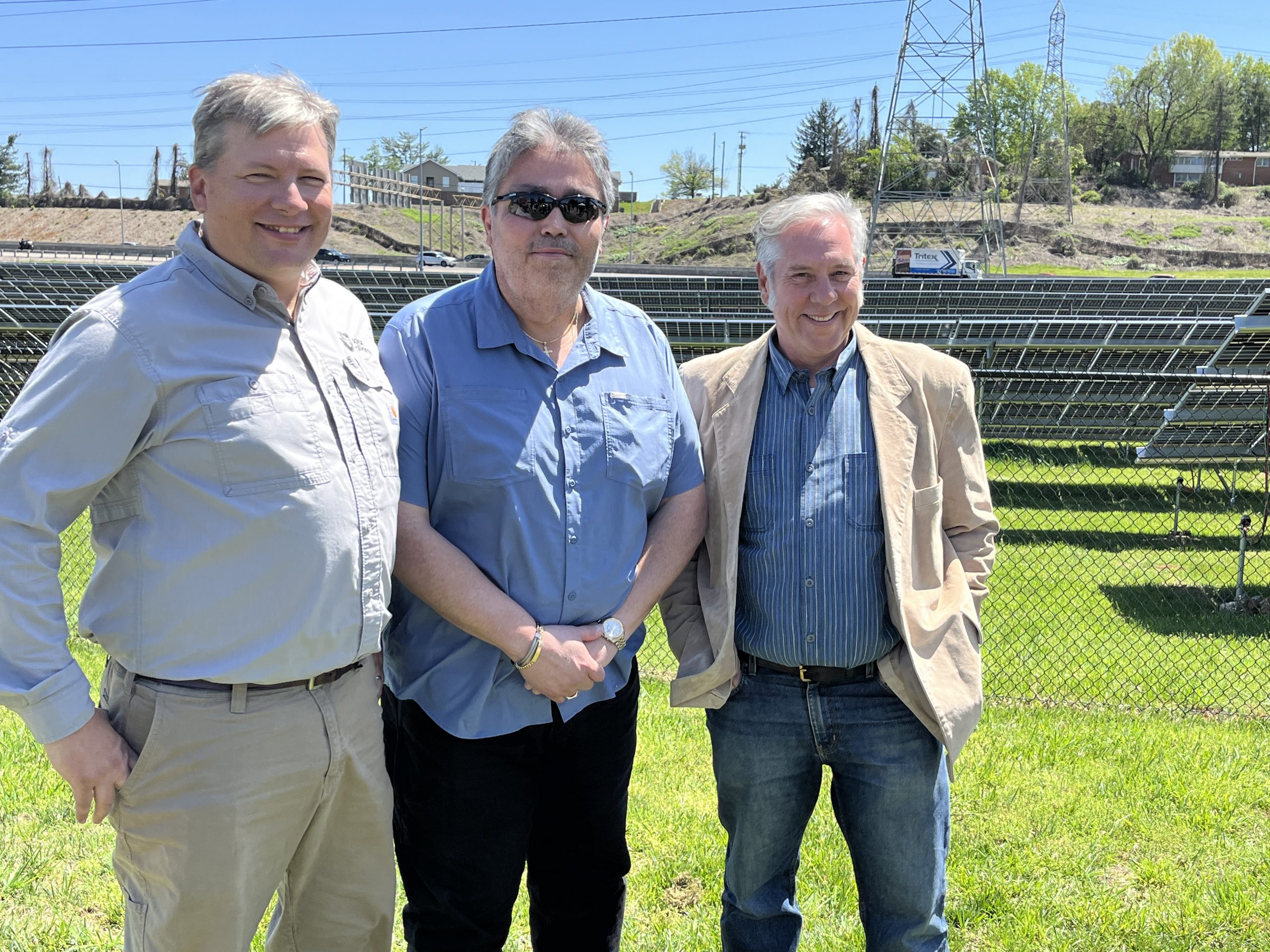 Last Updated on April 19, 2023 by Anne Brock
KUB Community Solar Launches
Considering solar to reduce your carbon footprint at home or the office? Not in a good spot to install your own solar? If you are a Knoxville Utilities Board customer, now is your time get actively involved. KUB has launched its one-megawatt Community Solar project with its offering of $5-per-share subscriptions. Solar Alliance Southeast designed and built the solar array in 2022.
The City of Knoxville has claimed the first quarter of solar subscriptions, celebrating its commitment to 529 shares. Mayor Indya Kincannon calls subscribing to solar a "patriotic duty!"and a way of showing concern for future generations. She praised the highly visible location of the solar farm that drivers can see from Interstate 40 West as an example of what communities can do to fight climate change.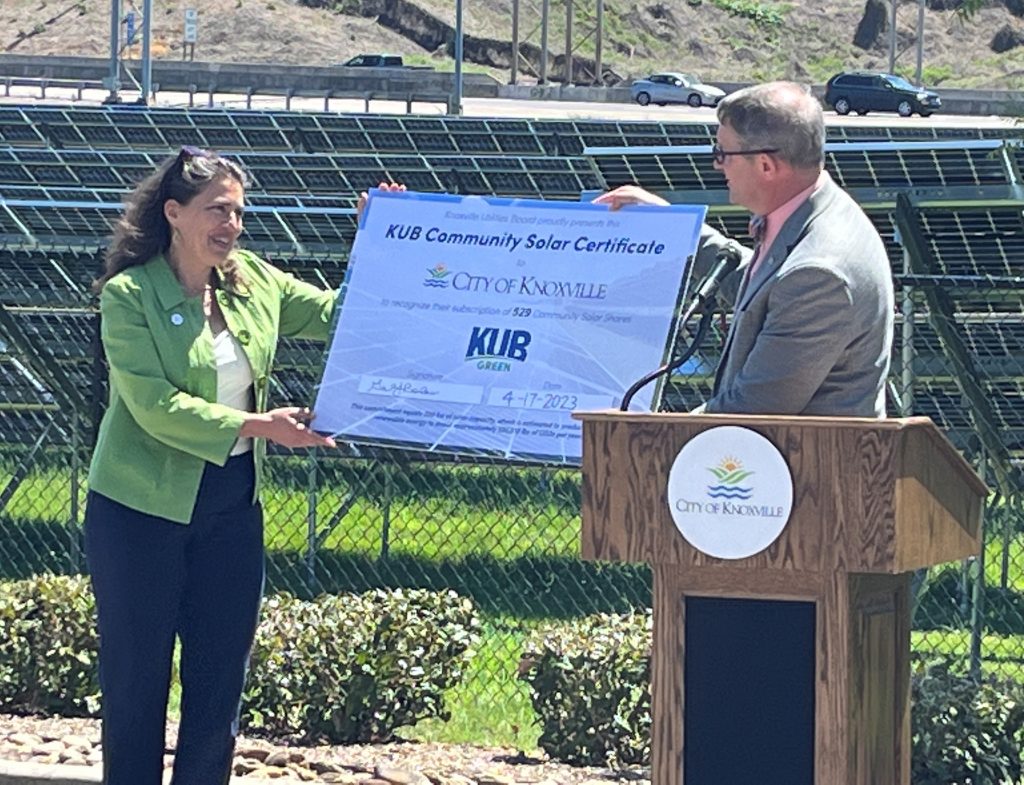 Mayor Kincannon said at the Community Solar launch event on April 17, "It's the right thing to do for our planet. It's the right thing to do for our city. It's the right thing to do for our future."
The KUB Community Solar program is in cooperation with the Tennessee Valley Authority, whose Vice President of Origination & Renewables Chris Hansen said at the ceremony, "Thank you very much to Solar Alliance…on time, on budget!"
Subscribing to Community Solar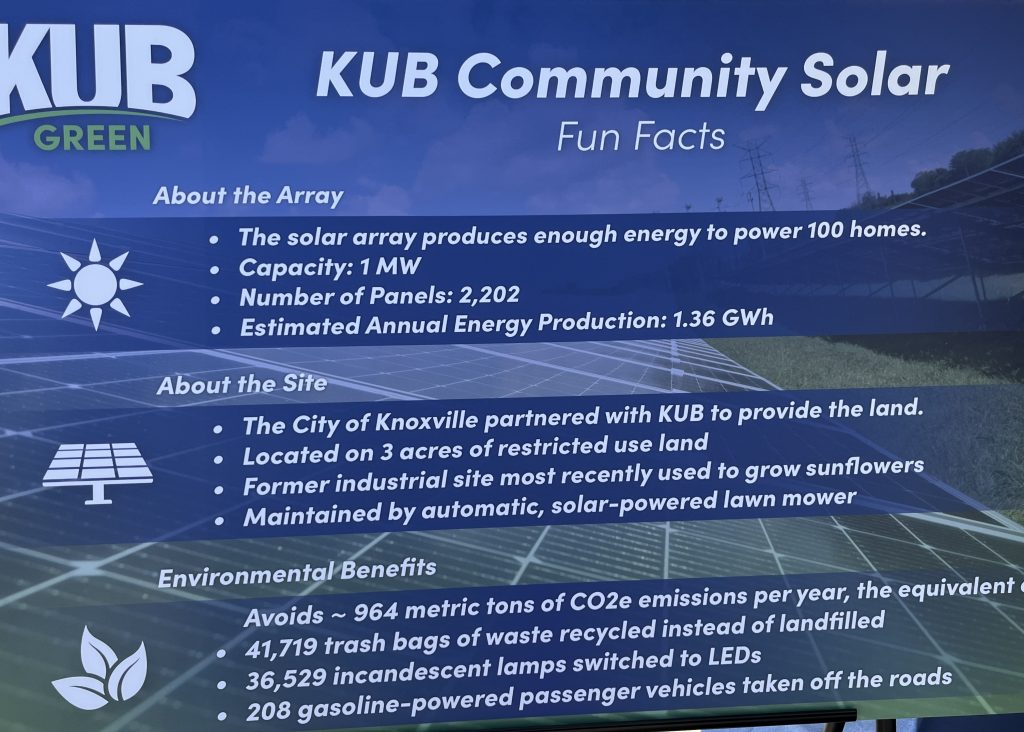 Subscribers to KUB Community Solar can expect, per the information found on the KUB website, to receive a credit each month based on the amount of renewable energy being produced. KUB calculates that each solar share is equivalent to avoiding emissions from recycling 314 pounds of waste per year.
"We are excited to provide our community with this simple way to support locally sourced solar power," said KUB President & CEO Gabriel Bolas. "This opens the door for customers who otherwise would not be able to directly support Knoxville solar power, and I'm proud that we, along with our partners, could make this a reality."
Capacity for More Solar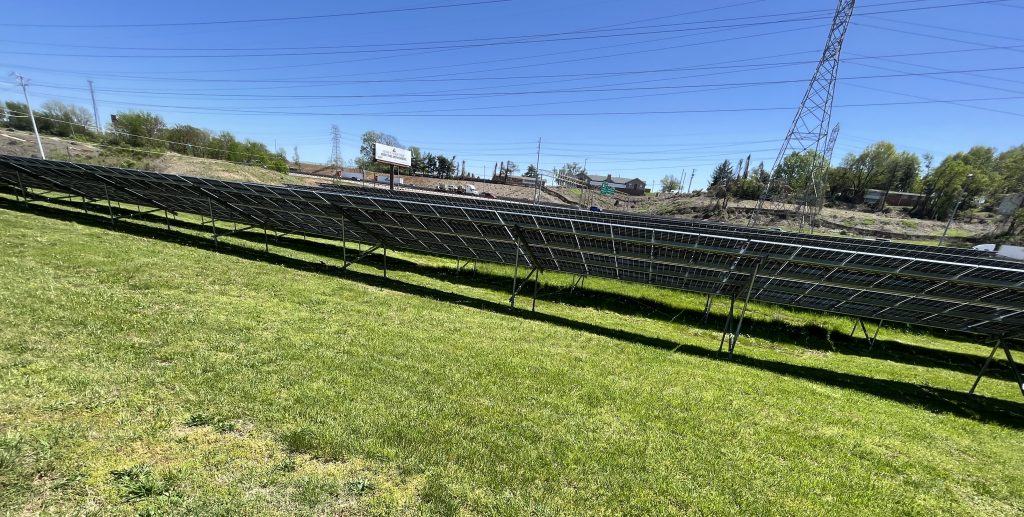 Executive Director Gil Hough of the Tennessee Solar Energy Industries Association said at the launch event, "This is really good! There are plenty more opportunities for solar projects like this in the near future – and our industry professionals in Tennessee are ready to team up to make them happen!"
More Information
KUB Community Solar Info:
https://www.kub.org/kub-community-solar/
DOE on how Community Solar Works:
https://www.energy.gov/eere/solar/community-solar-basics