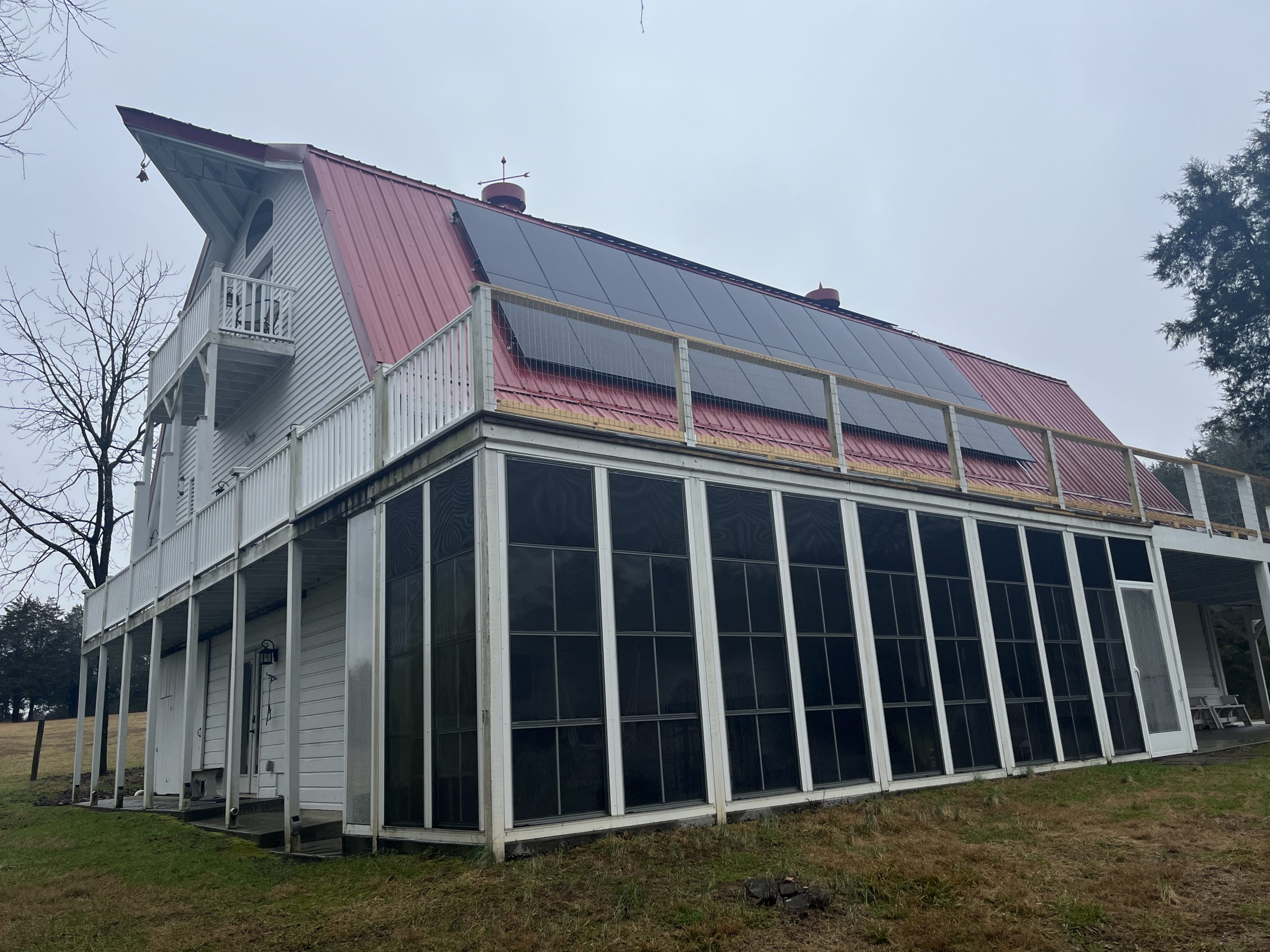 Last Updated on January 24, 2023 by Anne Brock
Don't fall victim to a trend and say yes to solar just because it's the latest home improvement project you hear your neighbors are installing. There are thoughtful reasons to consider this renewable energy alternative. Yet, solar is not right for every home. Here are some questions to ask before saying yes to solar energy for everyday living.
Do I own my own home or are there restrictions because of renting? If you currently pay rent for your home, you will not have the ownership right that allows you to install upgrades such as residential solar. Alternatives could include talking to your landlord about the likelihood of them installing a solar energy system or your investment in community solar with your local utility provider. Solar Alliance has designed and constructed multiple community solar projects for utilities like Appalachian Electric Cooperative and Louisville Gas and Electric/Kentucky Utilities. We are also helping bring that renewable option to the Knoxville community for Knoxville Utilities Board.
Is my house situated in a way that it can receive adequate sunlight free from the cover of trees and with enough roof space facing southward? How many solar panels do I need? A solar professional should be able to help you evaluate your site, orientation and roof space. You need an accurate assessment of the likelihood of producing enough energy from the sun to make this home improvement worthwhile.
(Connect with Solar Alliance here.)
Is the company I am looking to hire licensed and insured as a professional construction company? Will they be obtaining proper permits and other agreements with my municipality and utility company? Save yourself headaches up front by being sure you can count on a reputable, licensed company that has good working relationships with your city, county and utility company. One great way of a understanding the level of your installer is to ask if they have any North American Board of Certified Energy Practitioners® (NABCEP) employees. NABCEP is a solar certification that requires continuing education. To learn more, visit this link. You might ask your local utility if they have any knowledge of outstanding problems with companies you are interviewing.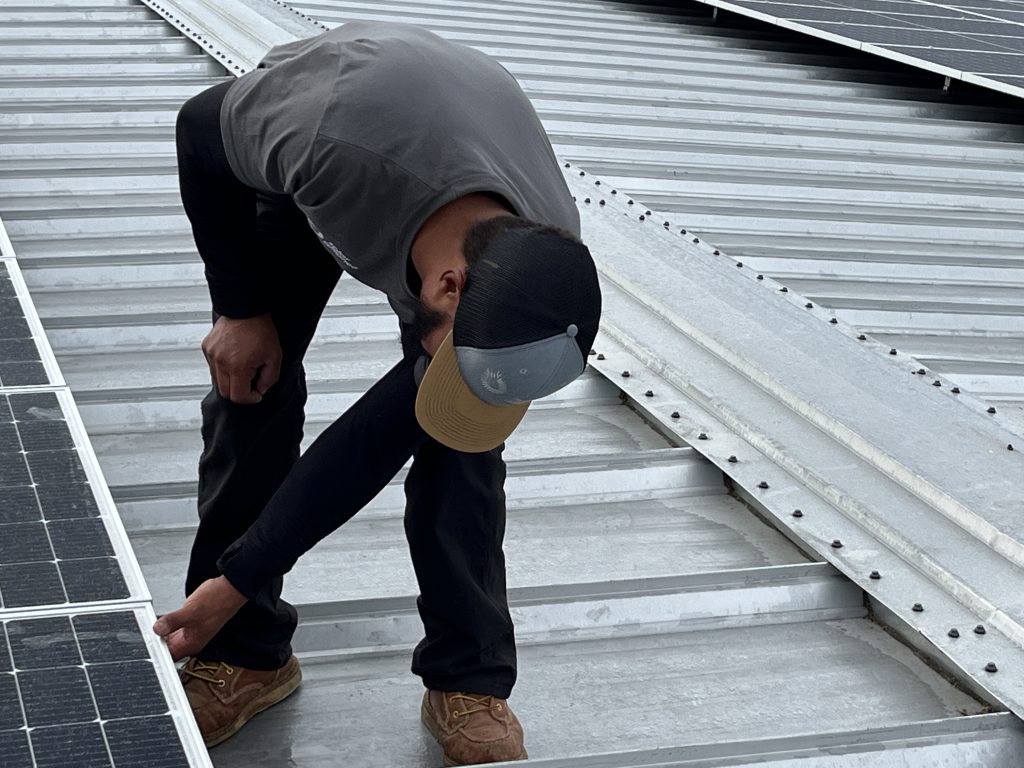 Is the solar company using phrases such as "sell back your power to the electric company," "no more utility bills ever," or "completely off-grid?" Ask for further explanation. Typical residential solar panel installations in Tennessee are connected to the main power grid, still involve a monthly fee to the utility company and do NOT include the ability to sell power to your utility company. Even in states where selling back to the utility is allowed, this typically does not provide the huge payout you may have thought it was. While there are many sound reasons to go solar, these are not the right reasons. Do not be misguided by asking yourself "is solar power better than electricity?" either; the savvy way to look at adding solar is how to diversify with both traditional power plus the energy independence that solar provides. Solar companies in Tennessee should not promise you an end to all electric bills.
Am I being required to pay all the money up front or to finance with the same company installing my solar panels? Am I being asked intrusive questions such as my social security number? No customer should have to pay the entire cost of a system before it is inspected and found to be working properly. While you may be asked to make deposits for the purpose of your solar installer ordering materials and beginning work, you will not be asked by a reputable company to pay the entirety before project completion. You will also want to explore financing options with the financial institution of your choice in the community where you live. We would strongly suggest you discuss the advantages of using a home equity loan with your bank and avoid predatorial lending companies associated with less reputable solar installers. Solar Alliance will never ask for your social security number.
Ask for references. Here are what a few of our satisfied solar customers are saying about us:
"I had already gone through looking at several companies. I was just about to give up. I didn't know how I was going to do this. With Solar Alliance, the representative answered everything. She was just there to give me the information I wanted, never pushy. It was just a comfortable experience working with her." – Rose B.
"We have come to rely on Solar Alliance for many of our house projects. Solar Alliance installed two 10 kW solar systems on our rooftops, 2 EV chargers and a generator. We have been so thoroughly impressed with their kindness, professionalism, communication and quality of work through all aspects of the projects – from inception to completion. We could not recommend them more strongly!" – Greg S.
Contact us now to get started on what you need!
More Resources:
Here is the downloadable Residential Consumer Guide to Solar Power by the Solar Energy Industries Association.
Check out A Consumer's Guide: Get Your Power from the Sun by the U.S. Department of Energy.
Find educational resources here from Knoxville Utilities Board.
Read more before installing solar, from Appalachian Electric Cooperative.
In Kentucky, Louisville Gas and Electric and Kentucky Utilities has this checklist to consider (keep in mind that Kentucky has net metering, while Tennessee does not).
Solar United Neighbors shares this article on How to Spot Solar Scams.