Losing power is a scary thing, especially when you don't know when it'll be back. Generators are a vital part of keeping your energy resilient. Generators keep you protected and ensure that you stay safe during a power outage. They allow you to continue to protect your home and family when your utility lines fail you, and in turn will save you time, money, and possibly your life. 
Solar Alliance installs generators for homes in Knoxville, Tennessee and beyond. Learn more about how a generator could save your family during a power outage. Contact Solar Alliance today!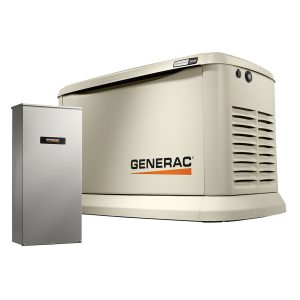 How Does a Generator Work?
Generators automatically disconnect your home or building from the utility lines when power fails. This protects your building from violent power surges, spikes, and blowouts.
Why Should You Invest For Your Home?
Portable Power – When your power goes out and you require power, a portable generator will provide you with supplemental electricity. Portable generators run on gasoline, diesel, or propane and include electrical outlets for charging devices.
Don't Let Your Food Spoil – Your refrigerator and you freeze contain hundreds of dollars worth of food. Eliminate the stress of restocking your fridge following a blackout or a catastrophic event.
Run Your Business From Home – When running a home business a power outage could mean a complete shutdown, as well as lost documents and work. It is essential to have a portable generator so that you can continue to run your Wi-Fi, printer, lights, etc.
You Rely On Electric Medical Equipment – Heart monitors, oxygen tanks, rechargeable power chairs and more all depend on the availability of electricity to run. Plan in advance and save a life; a portable generator and an extension cord allow you to switch to your alternate power source at a moment's notice.