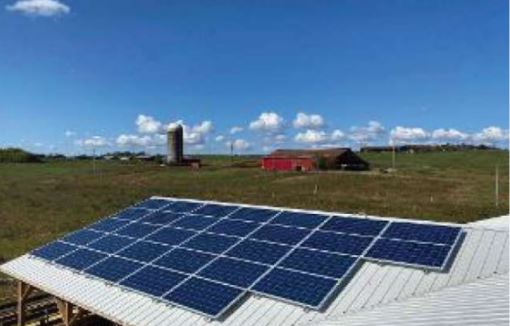 New Market, Tennessee
This commercial meat producer benefited from a Renewable Energy for America Program or REAP Grant administered through the United States Department of Agriculture.  This covered a portion of the installation costs for solar power generation.  Solar is not only helping power Lick Skillet Farm facilities including the farm kitchen and farm stand, but an ChargePoint electric vehicle (EV) charger for travelers stopping by. This is located not far from Interstate 40 in Jefferson County, East Tennessee.
"In all our operations, we stress environmental stewardship," said Lick Skillet Farmer Shannon Miller. "We choose to steward this land with conservation practices, regenerative grazing techniques, appropriate technology, pollinator support, and an eye to future generations that will rely even more heavily on the myriad ecosystem services it provides." 
You may qualify for a REAP Grant for your small business, just because of the rural or small town area where you work.  Solar Alliance can assist with the application process for these grants.
Project completed in 2020.