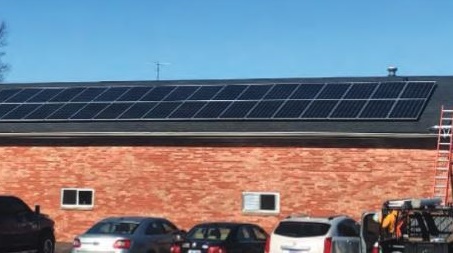 Lexington, KY
Annual Carbon Offset
25 metric tons
Annual Energy Produced
35.32 MWh
The City of Lexington and Boyd CAT Power Systems made possible renewable energy for two Lexington fire stations.  Together, Fire Stations #7 and #15 produce more than 35 megawatt hours (MWh) of energy.  This project was completed in 2021 by Solar Alliance Southeast, which is increasingly being employed as a microgrid solar company.
SASE designs and engineers systems of industrial grade solar panels for a wide variety of municipal, business and industry uses.  Adding PV to a grid-tied system like the ones at the fire stations creates energy independence and resilience, supporting first responders in their daily work and especially in the event of a natural disaster that could jeopardize the power grid.  In addition, the community gains the benefits of solar energy to the environment.
This scale of solar panel system size is similar to what might be suitable for solar for small business, office buildings or solar panels for  shopping centers.  Project completed in 2021.