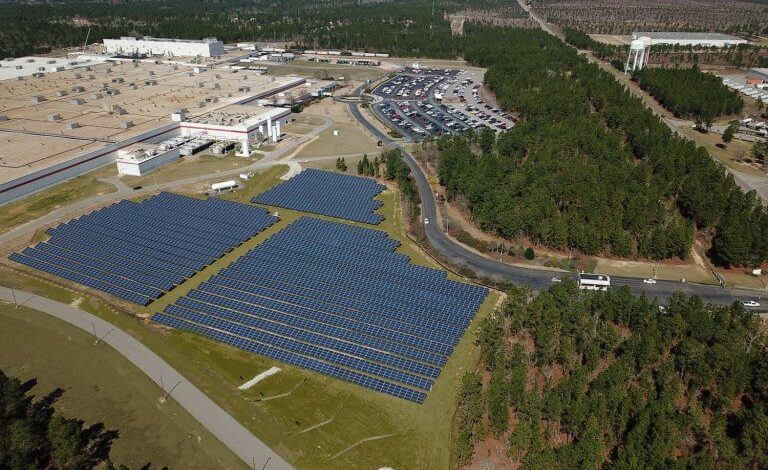 Graniteville, South Carolina
Annual Carbon Offset
2,835 metric tons
Annual Energy Produced
4 gigawatt-hours (GWh)
Bridgestone Americas is looking forward to substantial energy savings in future years after this installation of more than 7,000 solar modules at its South Carolina plant. The array can generate nearly 4 gigawatt-hours (GWh) of electricity annually, offsetting more than 2,800 tons of carbon dioxide emissions each year.
We specialize in solar system design and installation with solar panels for manufacturing companies like Bridgestone Americas, which is a leader in the tire industry.
Project completed in 2021.