Powershed for Power Anywhere
Patent-pending technology​

Solar power with battery storage for load shifting​

Have power where you need power, affordably​

Solve site issues while improving productivity​

370-450 watts or double for 740-900 watts​

Scalable to fit your specific needs​

Mow where people cannot safely go​

No noise or air pollution​

Reduce your carbon footprint​

Power mowers, lights, security cameras

​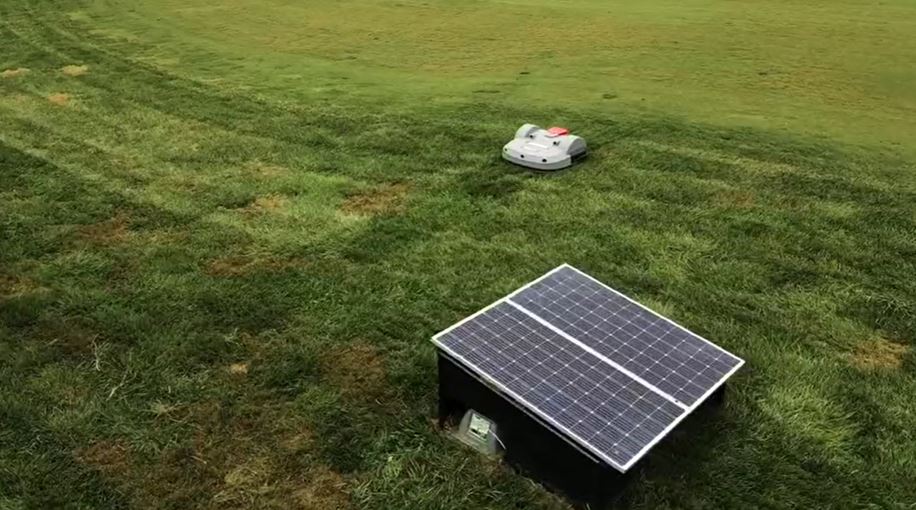 Powershed Saving Maintenance Costs & Solving Labor Challenges in Eight States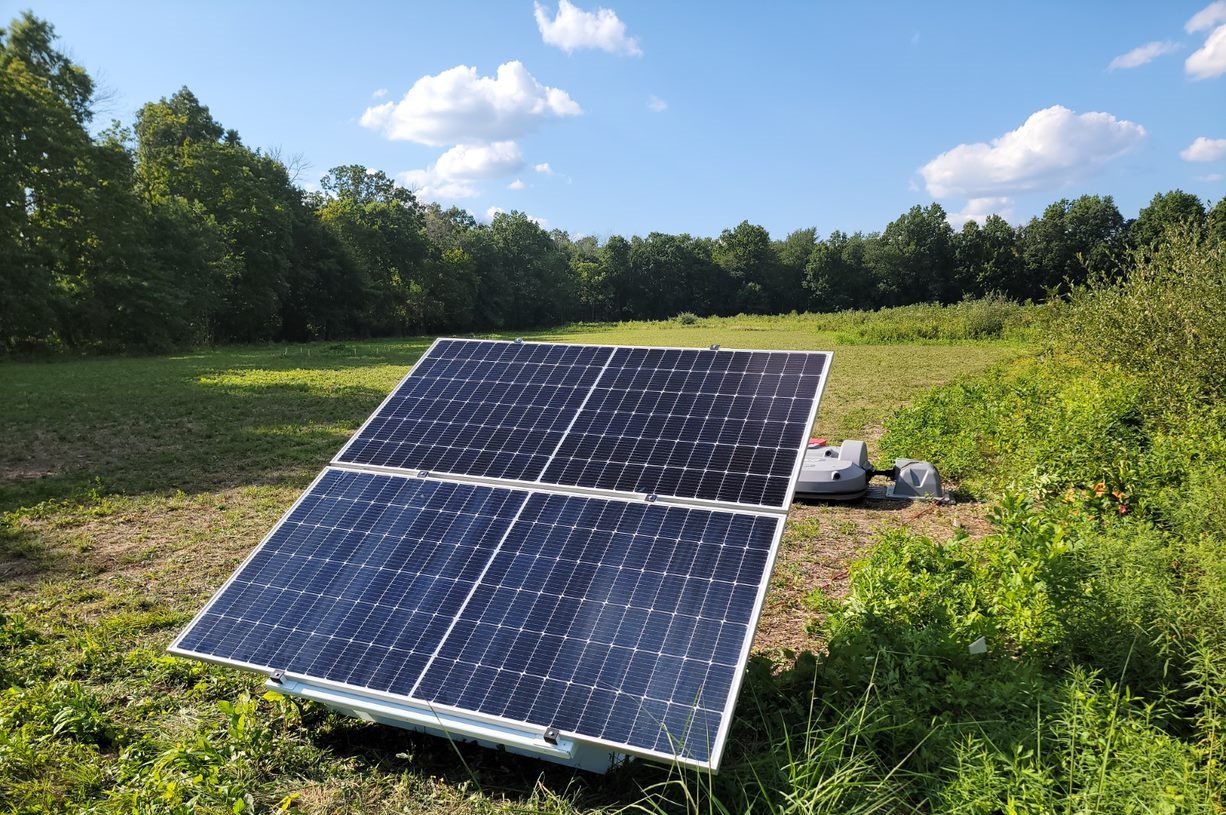 Keeping Corporate Campuses Manicured with Powershed + ECHO Robotics + Automated Outdoor Solutions
One of the nation's leading commercial landscaping equipment suppliers is bringing Powershed to corporate campuses in the heart of America. Patent-pending Powershed technology developed in cooperation with the University of Tennessee Research Foundation is harnessing power from the sun so robotic mowers no longer require tethering to conventional electrical outlets.
Automated Outdoor Solutions, based in Woodstock, Illinois, is an industry leader in deploying robotic mowers for corporate campuses.  These mowers by innovators like ECHO Robotics are solving labor challenges, saving costly fuel bills and reducing carbon footprints. 
Powershed uses solar panels plus battery backup on a scale to fit industrial robotic mowing needs for acres at a time.  Solar power production, storage and charging, plus mower performance, can all be tracked remotely 24/7.
At one undisclosed location for a Fortune 500 corporate campus, Powershed was recently selected by Automated Outdoor Solutions as the power source. Mr. Joe Langton, President and CEO of Automated Outdoor Solutions, said, "We included Powershed in this project for multiple reasons.  The biggest reason is the flexibility it gives us to site mowers anywhere the sun shines without any issues running power to the site. We are completely untethered. This simplifies a project by avoiding all that goes into construction cost and permitting for a hard-wired charging system. Also, based on the employment environment these days, it is much easier to buy a robot than to hire another person.  The robotic mower and Powershed together have a role in reducing the client's carbon footprint."
"ECHO Robotics is very excited by the three-party partnership with Automated Outdoor Solutions and Solar Alliance!" said ECHO Vice President of Robotics Benjamin Houssa. "We believe that the off-grid solution of Solar Alliance with our mowers, together with the excellent service program offered by AOS, is a game changer. Jointly, we understand the needs for corporate campuses, schools and municipalities to maintain their fields in an eco-friendly and price-sensitive manner. Thanks to the partnership, we can expand this off-grid mowing service solution nationwide."
Harvey Abouelata, Vice President of Solar Alliance said, "We are excited about this install! As we are all aware, solar and batteries perform differently depending on the geography and weather conditions. We have tested Powershed for more than a year at the University of Tennessee, both on incredibly steep hills using Husqvarna and on large open areas using ECHO Robotics. With this install, we now have Powersheds in Florida, Georgia, Illinois, Michigan and Tennessee, providing a well-rounded wealth of data and performance history. Although Powershed was designed to give robotic mowers more autonomy, we are excited to see other applications such as exterior lighting, well pumps on farms and wherever you may need remote power. Depending on geography, and if you can claim a tax credit, we are producing power from $0.12 kWh to $0.16 kWh and we strive to keep driving that cost down."
Solar Alliance Southeast, LLC is a subsidiary of Solar Alliance, which is publicly traded as SAENF.  It is an engineering, procurement and construction company experienced in a range of commercial solar applications.
For more info: habouelata@solaralliance.com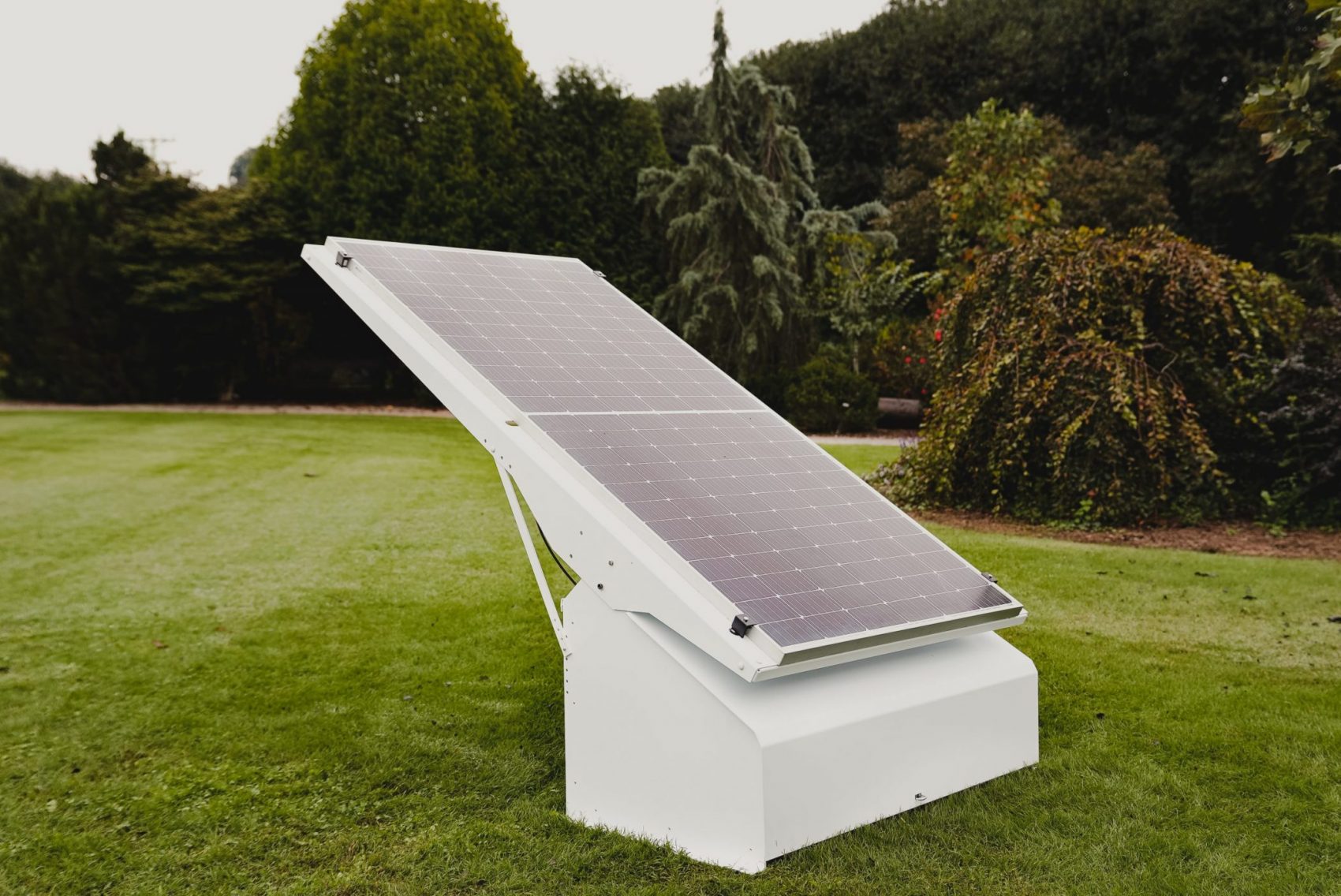 Powershed Dealers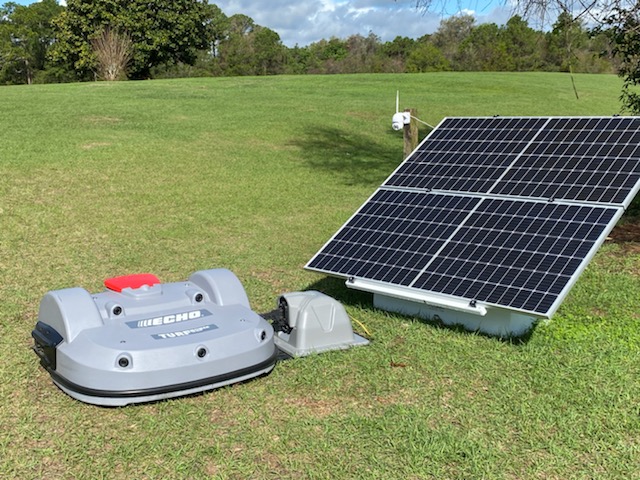 Development of Powershed
Congratulations to former UT Turf Manager Matthew Layne for receiving the Innovation Award for Powershed from the University of Tennessee Research Foundation! Solar Alliance developed the design in cooperation with this researcher. A provisional patent application has been filed with the U.S. Patent Office, which provides intellectual property protection pending a full patent.
The first Powershed units have been installed on the University of Tennessee campus and are currently operating.  Commercial uses for Powershed have also begun in St. Augustine, Florida.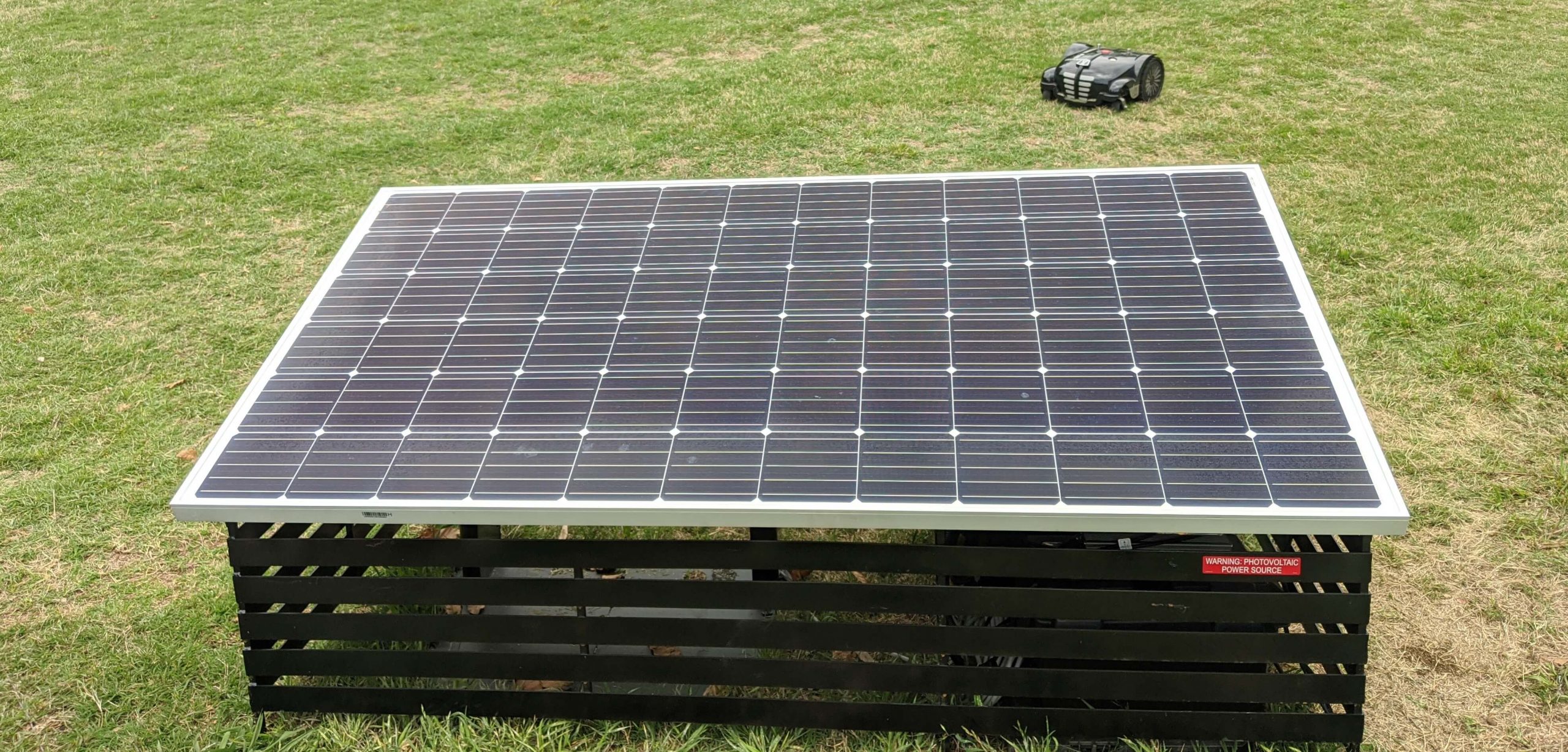 How Does Powershed Work?
Powershed utilizes a single or double solar photovoltaic module as a component of the structure.
Incorporating solar ensures Powershed is untethered from a grid-tied power source and is an added benefit for consumers who seek to reduce fossil fuel emissions by transitioning from gas powered mowers to electric robotic lawnmowers.
Powershed allows for the siting and use of robotic lawnmowers in more remote locations, adding convenience for consumers who would otherwise have to lay surface cords or install underground conductors and outdoor electrical receptacles throughout their property.