Powershed is a patent pending solar powered charging station for robotic lawnmowers that simplifies and improves the operation and use of robotic lawn mowers.
Powershed is a new product that allows you to cut the cord and place a robotic mower anywhere the sun shines.
Who Uses Powershed?
The Powershed charging station is ideal for university campuses, corporate campuses, public parks, athletic fields and golf courses.
Robotic lawnmowers can provide several benefits for customers including reducing noise pollution, eliminating emissions and reduce labor costs associated with mowing. Powershed simplifies and improves the operation and use of robotic lawn mowers.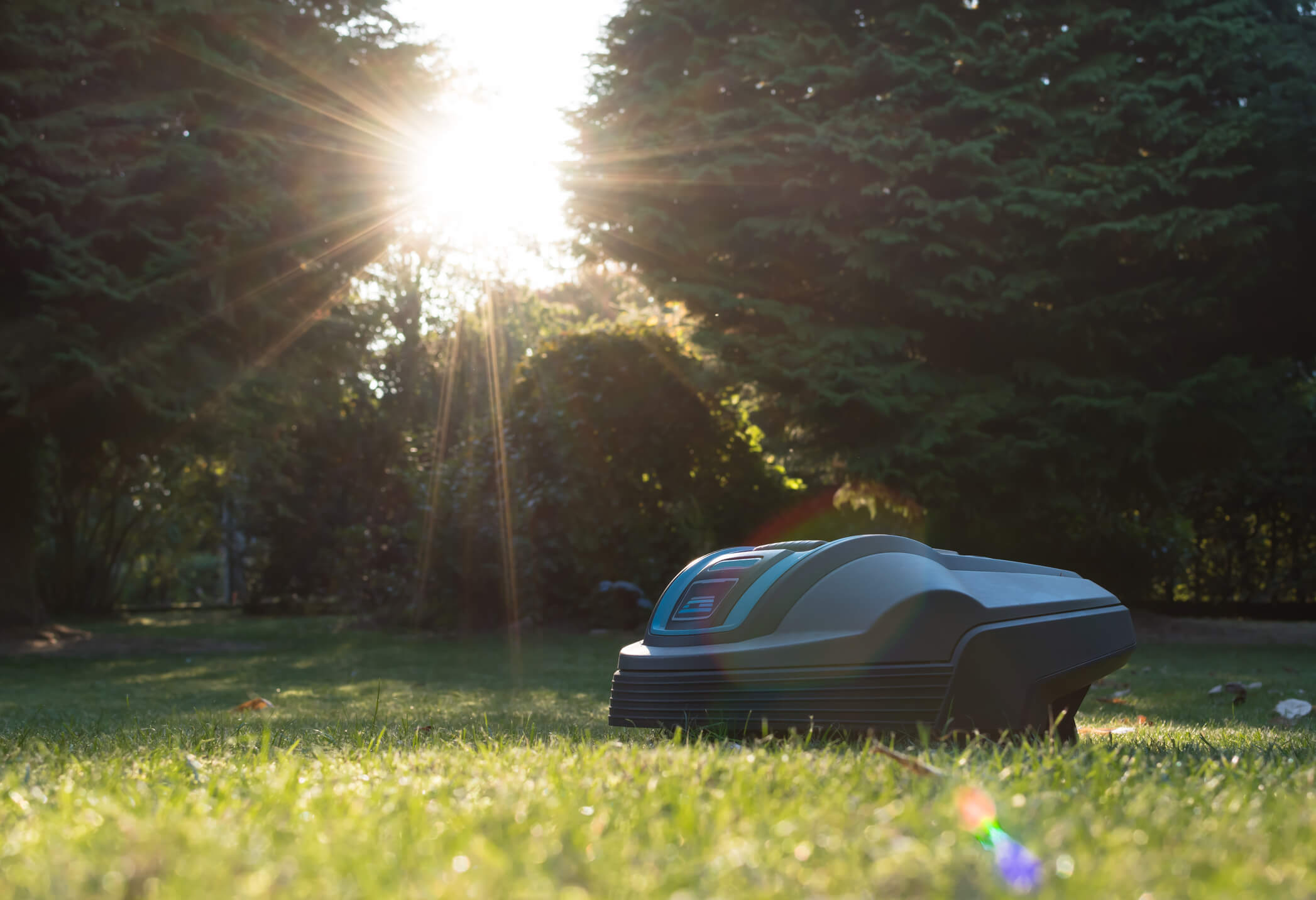 Development of Powershed
Congratulations to former UT Turf Manager Matthew Layne for receiving the Innovation Award for Powershed from the University of Tennessee Research Foundation! Solar Alliance developed the design in cooperation with this researcher. A provisional patent application has been filed with the U.S. Patent Office, which provides intellectual property protection pending a full patent.
The first Powershed units have been installed on the University of Tennessee campus and are currently operating.  Commercial uses for Powershed have also begun in St. Augustine, Florida.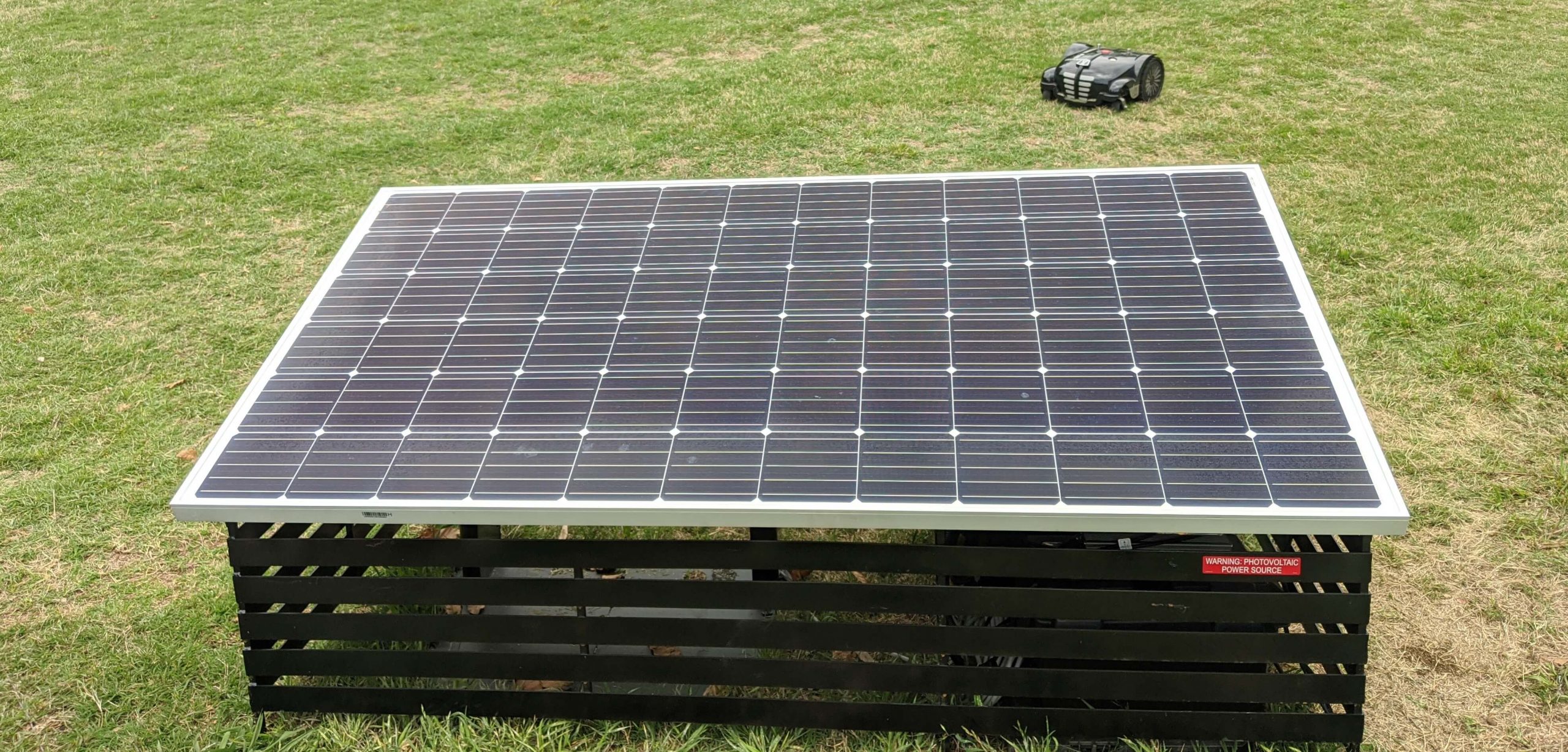 How Does Powershed Work?
Powershed utilizes a single or double solar photovoltaic module as a component of the structure.
Incorporating solar ensures Powershed is untethered from a grid-tied power source and is an added benefit for consumers who seek to reduce fossil fuel emissions by transitioning from gas powered mowers to electric robotic lawnmowers.
Powershed allows for the siting and use of robotic lawnmowers in more remote locations, adding convenience for consumers who would otherwise have to lay surface cords or install underground conductors and outdoor electrical receptacles throughout their property.